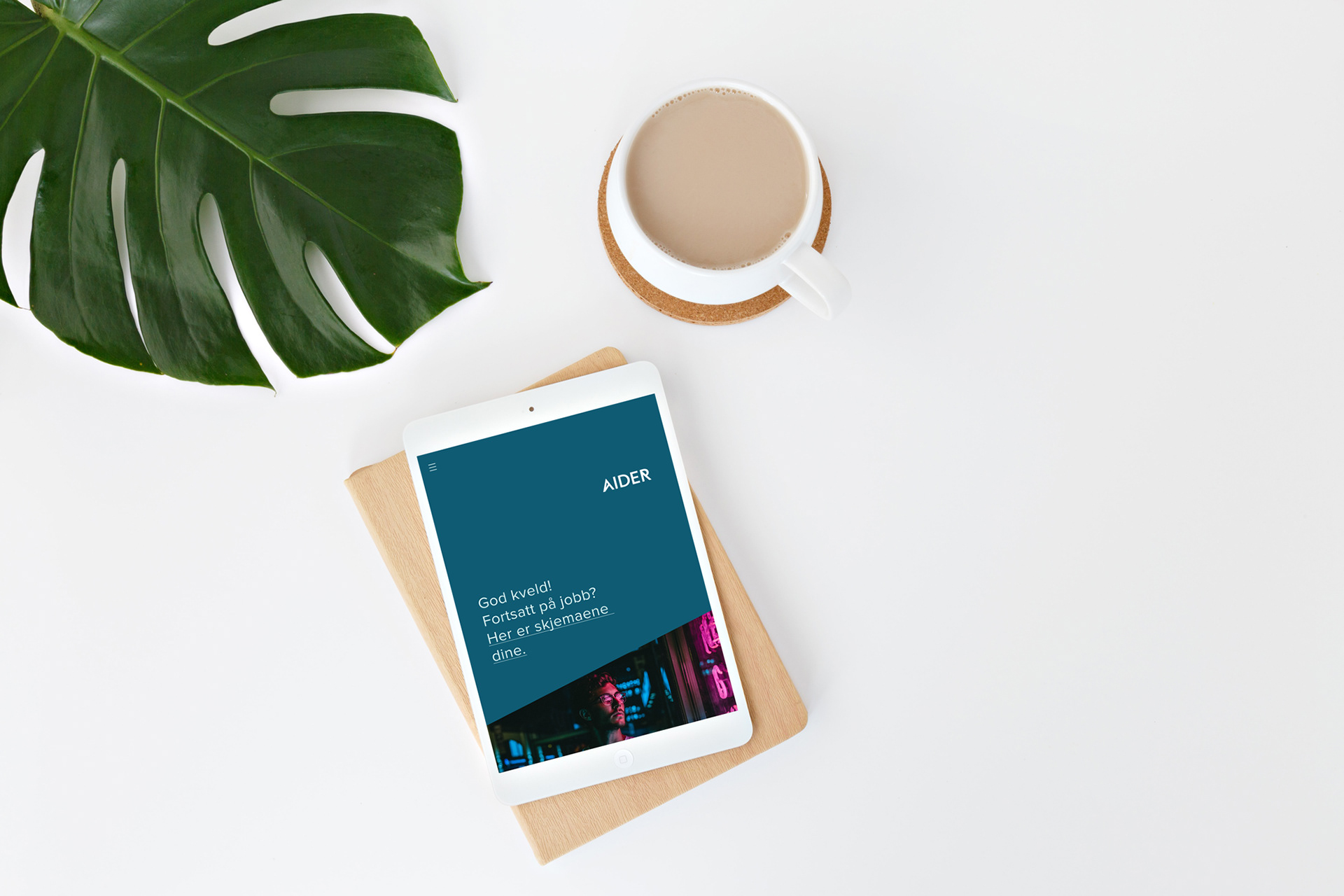 Aider is a Norwegian accounting company with an aim to simplify the way accounting is done. They are digitalizing the accounting process and hence gives their accountants more time for counseling their clients. 
Their new visual identity focuses on simplifying, cutting away everything unnecessary, and focusing on humans. The imagery leads the thoughts to people with big visions looking into the future. The diagonal shape represents growth and rising figures.
The name Aider comes from mountain climbing and is a helping device. Just what they want to be perceived as. The A in the logo has a subtle reference to a mountain, a nod to the origin of the name.